Resources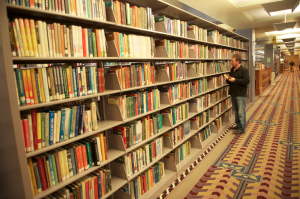 "The illiterate of the 21st century will not be those who cannot read and write, but those who cannot learn, unlearn, and relearn." – Alvin Toffler
I've sought to compile some of the best resources for people who desire to fully live into God's mission for the world.  I have five pages of resources for you to browse.
Free Cultural Assessment
The free equipper assessment will help you to discern the top 2 or 3 callings relating to the five-fold ministry.  Then you can hit the various icons at the top of this website to learn more deeply about each of the five equippers, paying close attention to your personal passions and where you see fruit.  After you start to sense which might be your strongest area, have others who know you well give their thoughts, based on reading through the five descriptions.  This way you are all working from a common definition.
The free cultural assessment is a simple assessment to help discern the strengths and weaknesses of the congregation you serve in regard to the five environments needed for a missional culture.  Learning the strengths and weakeness of the congregation can help you as you seek to determine future vision.
The free on-line resources are some websites that I have come across over the years that have been helpful for me.  I have a list of general websites and then particular blogs.  If you are aware of other sites that you have found helpful, let me know about them, and I will consider adding them, if it seems good.
The recommended reading section is an annotated list of books I  highly recommend in the area of missional theology, missional leadership, organizational dynamics, as well as each of the equipping areas.  I will be adding to this list regularly. I will probably add additional reading categories in the future, so check back regularly.
Then if you want to read some book reviews that I have done in the area of leadership and the missional church, feel free to check that out.  I've reviewed over 50 different book in these areas.
Finally, here are some featured blog posts to check out.