This Saturday, January 18th – Tori Lane's Book Release Party (The Beautiful Ruins)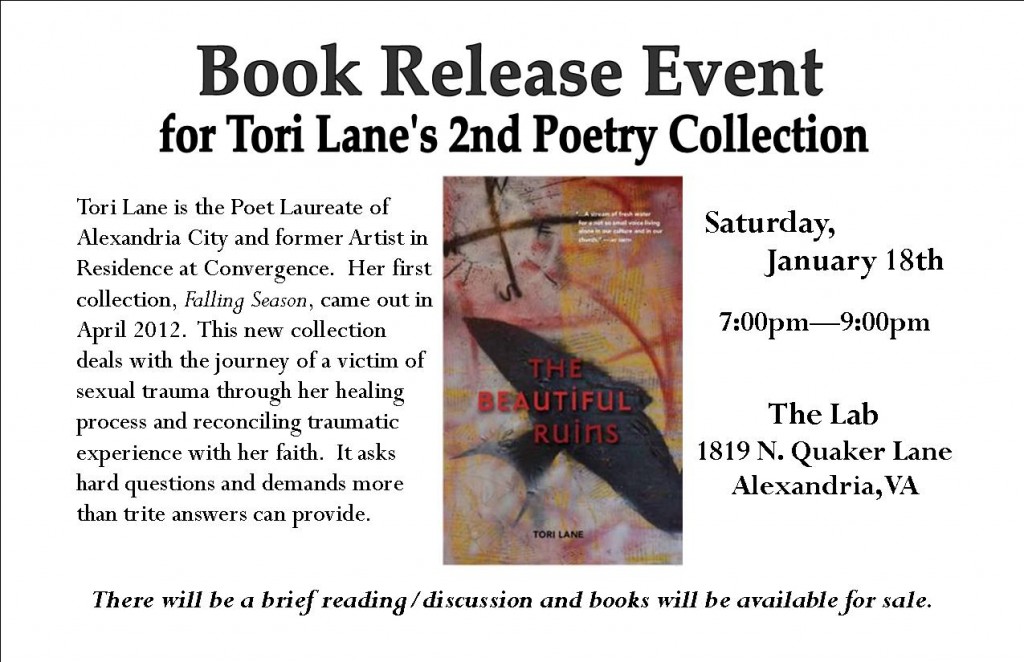 Tori sent me an early copy for my endorsement, and here is what I said about this book:
"When we encounter the dark night of the soul, we need someone to meet us in our anguish. We need wounded healers to come alongside us, to utter words that breath life into us. Tori Lane is that someone, and she speaks these words with amazing depth in The Beautiful Ruins."
If you are in the D.C. area this weekend, you should really try to get to this event.