A Call for Worship Leaders in the DC Area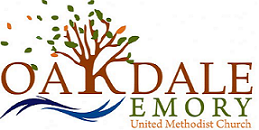 Are you a worship leader?  Then is here is possible opportunity for you.
Oakdale Church, in the Washington DC area, is seeking to hire three talented and experienced worship leaders to help plan, produce, coordinate, and lead worship across three campuses.  The positions are part time right now but with the potential for becoming full time.  Oakdale is a growing, multi-site, multi-generational, Jesus-centered, evangelical congregation with multiple worship gatherings of varying styles.  We are located in Montgomery County Maryland just north of DC.  We have two campuses in Olney and are launching our third campus next year in Clarksburg.  We need worship leaders who will help lead us to the next level in engaging seekers and believers alike across multiple campuses and venues through powerful and transformative worship that is relevant to today's generations while staying focused on Jesus.  If you believe God is calling you to one of these positions, please send your resume to ddeans@oeumc.org.