Missio Alliance Resources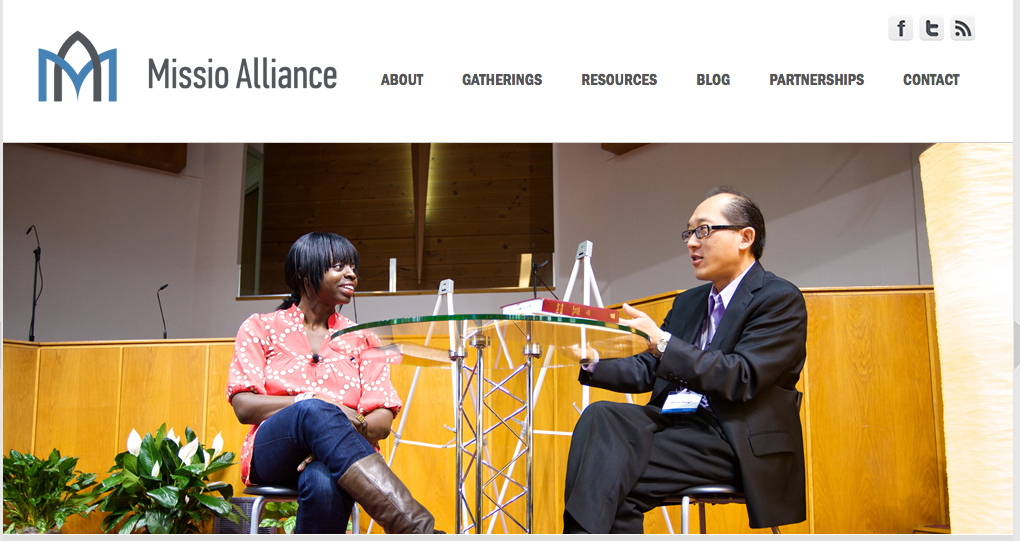 The new Missio Alliance website is now up and running with some rich resources from our first national gathering available.
When you go to the site, you can learn more about missio alliance, our history, distinguishing features, focus of our work and partnership.  There is another place to check out the upcoming gatherings that are happening.  There is a missio alliance blog that got started, some thoughts on partnership and one of the bigger sections is resources.
Under resources, you can get all of the plenary sessions for just $5.94.  This includes The Gospel and The Church's Mission Today by Scot McKnight and Don Coleman.  Being Human, Becoming Christian: An Embodied Reconciliation of Heaven and Earth by Tory Baucum, Deb and Alan Hirsch and Cherith Fee Nordling.  Seeing the Bible as God's Drama & Why the Future of Mission Depends on It by David Fitch and Howard-John Wesley. The Interruptions of the Spirit & The Future of Mission by Jo Saxton and Amos Yong. The What, Where, Why & When of the Kingdom by Todd Hunter and Bruxy Cavey. (Bruxy's presentation was probably my favorite).  And finally Rhythm & Reign: Living As Church On The Margins of Culture and Foretaste of the Kingdom by Fred Harrell and Gary Nelson.
You can also get the various break out sessions, including the two that I participated in, workshop bundle one, Polycentric Missional Leadership, and workshop bundle four, The Missional Potential of the Five-fold, which I did with Alan Hirsch.
Take a moment and check out the new Missio Alliance site.
2 Responses to Missio Alliance Resources