Why You Should Come to the Inaugural Missio Alliance National Gathering – Part 3

Today I wanted to give you a third reasons on why you should come to the inaugural national gathering of the Missio Alliance.  Check out my first reason and second reason earlier. My reasons are not in any particular order.  Here is my third reason.
3.  The workshops provide wisdom from and dialogue with leading practitioners and theologians on important issues of our day.
Here is a partial list of topics and presenters:

The Gospel and Peacemaking
Keas Keasler & Tim Keel
How does being a peacemaker speak to the violence we are experiencing in our world today? Is peacemaking secondary to what the gospel is about, or is it our birthright?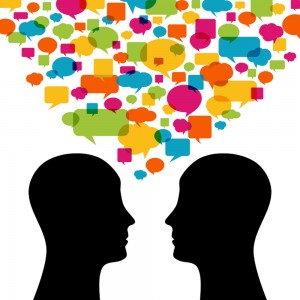 Gender and Leadership in God's New Creation: Personal Stories and Theological Perspectives
Cherith Fee Nordling & Fred Harrell
Fresh theological perspectives for changing the way this debate often unfolds.

Sovereignty in Non-Calvinist Perspective: Toward a Relational Theism
Roger Olson
It might be helpful to distinguish between being "in charge" and being "in control". Olson will discuss what sovereignty looks like without manipulation or domination.
The Interior Life of the Ministry Leader
Winn Collier & Keith Matthews
What it means to have a life infused with grace and resting easy in God.
On Being Present & Faithful: With LGBTQ People Among Us
Deb Hirsch & David Fitch
Postures we must inhabit as well theological and practical issues we must discuss.

Embracing the Generosity of Christian Pluralism
Dallas Willard & Amos Yong
Theological and missional perspectives on the topic of living as disciples of Christ in a pluralistic world.
Multi-Racial/Gender Leadership in the Local Church
Nikki Toyama-Szeto & Keas Keasler
How to embody an approach to leadership that proclaims our new humanity through Christ.
What You Always Wanted to Know about Immigration But Were Too Afraid to Ask
Noel Castellanos & Lisa Watson
Finding a way forward as the Body of Christ that holds in tension both compassion and justice.
Dirt Theology: Lessons on Justice, Grace and God in the Dirt
A.J. Swoboda & Christine Sine
How does God's mission have anything to do with living alongside and for the created order?
Check out the complete list of workshops being offered at this gathering. The typical approach for each workshop is that each speaker speaks for 20 minutes (40 min) and then there is 20 minutes for interaction.