My Top 12 Favorite Bloggers of 2012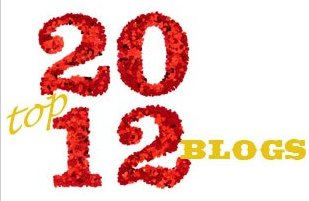 While I had the opportunity to read many books this year, I didn't have the chance to read as many blogs as I had wanted. Yet I still want to point you to some of  my favorite bloggers this past year, because reading good bloggers puts us in touch with some of the latest thinking from authors, practitioners and professors. So here are my top 12 bloggers for 2012.
1. Reclaiming the Mission – David Fitch
You can never go wrong by reading Fitch. As a professor and practitioner he will engage your mind, your heart and your soul. He will challenge your thinking and living in good ways.
2. Jesus Creed – Scot McKnight
As a prolific blogger and excellent theologian, McKnight keeps us up on the latest books and latest thinking happening in the evangelical world today. He is an important read.
3. Godspace – Christine Sine
When I want to become more centered, more prayerful and read a variety of authors on the different seasons of the Christian Calendar, I go to Christine's blog site.
4. J.R. Briggs – J.R. Briggs
If you want to be consistently encouraged and challenged to live your life for God and his mission, then I suggest you visit J.R. Brigg's blog. He writes in a way that draws you in and he also connects you to many other good posts that he reads weekly.
5. The Cost of Community – Jamie Arpin-Ricci
I love reading anything that Jamie writes, including his recent book The Cost of Community. He writes about what he lives out. He hits topics like peacemaking, sexuality, community, discipleship, leadership and church planting – all with a missional focus.
6. The Holy Mess – Dan White Jr.
Dan became one of my favorite new reads for this year. While he doesn't post frequently, he consistently writes thoughtful missional posts that are carefully crafted and meaningful to missional practitioners.  If you have yet to check out his site, now is the time.
7. Creation Project – Jonathan Dodson
While Jonathan's writing on his blog is less frequent than it used to be, he is writing more than ever.  Along with a couple new books that came out this year (Gospel-Centered Discipleship & Unbelievable Gospel, his tools for the missional church section of his website is filled with great content.
8. Slow Church – Christopher Smith & John Pattison
Another recent blog I have visited more this year is by Smith and Pattison. I appreciate the depth they bring to the conversation, and how they help us slow down to rethink how we are to share life together.
9. Maria Drews – Maria Drews
As one who appreciates rich words and photography, I am able to get both from Maria's blog. If you want to engage visually, theologically and creatively, then check out her blog.
10. Jon Huckins – Jon Huckins
Another recent read for me is Jon Huckins blog. After reading his recently released book Thin Places and loving it, I have been able to take a few trips to his blog to find some more meaningful writing that has stimulated my heart and soul.
11. Next Reformation – Len Hjalmarson
As both a reader and writer, Len keeps us up with the latest in missional leadership, missional church, missional spirituality and missional living. You will always find something good at his blog.
12. Anabaptistly – Chris Lenshyn
Another pleasant find this past year has been the writing of Chris Lenshyn, another Canadian on my top 12 list (Len Hjalmarson and Jamie Arpin-Ricci being the others). Chris writes with an anabaptist perspective on topics like culture, discipleship and community.  I've enjoyed reading this thorough book reviews.
One Response to My Top 12 Favorite Bloggers of 2012