Developing a Communal Rhythm of Life for Missional Communities (Mid-sized Groups) – Part 2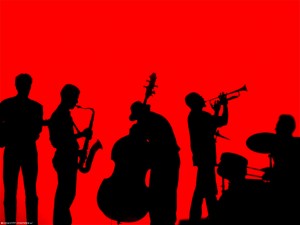 How do we move from a meeting oriented approach to groups to a more dynamic life engaging rhythmic approach?  In part 1, I started to answer this question by defining mid-sized groups, communal rhythm of life and missional spaces.  Today I want to make the case for why missional communities (mid-sized groups) ought to have five concrete rhythms.
While one can make the case for missional communities to have a simple rhythm of up, in and out, I would propose that we develop a communal rhythm of life around the focal concerns of the five equippers.  I propose this for a number of reasons.  First, the focal concerns of the five equippers is a more well-rounded approach, in that takes into consideration the five primary roles of Jesus as apostle, prophet, evangelist, pastor and teacher.  Since the Christian life is about becoming more like Christ, and Paul in Ephesians 4 ties these five people-gifts to unity and maturity, this seems like a good move.
Second, often times the "in" element in up, in and out groups is focused on the Christian community instead of what is happening inside ourselves.  In other words, the "up" is great, it is toward God, the "in" is often looked at as what we do with our fellow Christians, and the "out" is what is happening in our movement toward those who consider themselves outside of the faith.  These are great movements, but don't in a focused way address what is happening inside of us. Henri Nouwen talks about a spirituality that is inward, outward and upward journey.  For Nouwen, the inward journey (integration of psychology and spirituality) involves the path to increasing wholeness through brokenness and woundedness.  The outward journey (integration of ministry and spirituality) is unlocked and fruitful through the powerlessness and weakness.  And the upward journey (theology and spirituality) toward progressive holiness and union with God is paved with struggle and suffering.  The point being, for Nouwen, the inward dimension deals more with what is happening within us, while the outward is both ministry to the body and to those outside the body.
Third, if churches desire to move toward a five-fold approach to leadership, it is important for "budding" apostles, prophets, evangelists, pastors and teachers to have a space where they can develop.  When mid-sized communities have five core practices that focus on the five focal concerns of the five different equippers, it allows the missional community to be a concrete training ground for potential future equippers, as well as a place to start identifying future equippers. This allows the five-fold to be in the DNA of the core ministry we are seeking to multiply.
Fourth, if one understands the five-fold typology in three dimensions, that of calling, ministry and equipper (leader); when the missional community (mid-sized group) has five concrete practices in their communal rhythm of life, it becomes a great place for all to find their sense of calling as well as how their other ministry gifts (I Cor. 12, Rom. 12, I Pet. 4) may help them live out their calling identified in the five-fold typology.
Finally, my fifth point is that five practices is still easy for most to remember.  The reason that most telephone numbers have  7 digits and why there are 7 habits of highly effective people, and why we shouldn't have more than 7 roles in life is because 7 is typically considered the ideal capacity of what we can remember easily.  Five fits well within this range, and there may be a reason we have five fingers on each hand and five toes on each of our feet.  Five can be remembered easily.
In my next post, we will review the five focal concerns of the five equippers, then move into a suggested start list of five core practices for missional communities (mid-sized) groups.  Until then, what are your thoughts about this?
10 Responses to Developing a Communal Rhythm of Life for Missional Communities (Mid-sized Groups) – Part 2