Developing a Communal Rhythm of Life for Missional Communities (Mid-sized Groups) – Part 1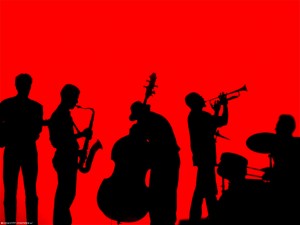 How do we move from a meeting oriented approach to groups to a more dynamic life engaging rhythmic approach?  By developing a communal rhythm of life, where we invite people into a different way of living.   If you are helping to lead a missional community (mid-sized groups), you will find this series helpful.  In this first entry, let's define some important terms, and during the rest of the series we will look at five core practices that flow from the five equippers.
Discipleship communities, or what has become popularly known as missional communities, are mid-sized groups (20-50 people, or however many you can fit into a living room) expressing their "sentness" together in specific missional spaces and developing a communal rhythm of life which forms them to become more like Jesus, incarnating the good news in their neighborhood or a particular group of people.
Communal rhythm of life is a collection of thick bodily practices that engage our senses, grab our hearts, form our identities and reshape our desires toward God and his kingdom.
Missional spaces develop around where people work, live, relax or serve and can be adopted by two people, a few people or an entire discipleship community.  A missional space typically has more unbelievers than believers, and these spaces have some regularity and rhythm about them.  They could be gatherings that are started by a discipleship community, or spaces that are already in existence that two or more people from the discipleship participate.  Missional spaces could involve a service to the neighborhood that involves people without faith.  Missional spaces are where Christians are connecting meaningfully with non-Christians on a regular basis with the desire to bring people to Christ.
With these definitions, in the next post, I will start to give flesh to some concrete practices that I suggest for discipleship communities or missional communities.
3 Responses to Developing a Communal Rhythm of Life for Missional Communities (Mid-sized Groups) – Part 1