Praying with Eddie Askew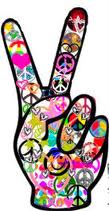 Lord, it's so easy to sound off.
Shout and scream at the world as it is.
So easy to pick out the violent men.
To hold them responsible for all that's wrong.
So easy, in the armor of self-righteousness,
to take up their weapons.
Meet force with force.
So easy to fall fee first
into the trap of hate and prejudice,
and find I'm caught between its iron jaws.
Held tight.
My feelings violent as theirs.
Hooked and high on hate.
Sweating it out for my next fix.
Anger addictive as heroin.
Lord, give me the strength
to hold fast to love.
Hold fast to you.
I see you, hanging on the cross.
"Father, forgive them…"
But sometimes, Lord,
they do know what they do!
And still I need to love.
If violence defeated violence
then violence would be left. Victor.
Lord, the victor must be love.
Was love, on the cross.
To death and beyond.
And on the third day,
in your resurrection life
I find the courage to begin.
Tremulous, hesitant as a new-born lamb,
I stand with you, in love,
Staggering and uncoordinated,
yet the hope is there.
That as I live in you
and you in me
the love will grow,
The dream become reality.