Top Ten Blogs I Found Most Meaningful in 2010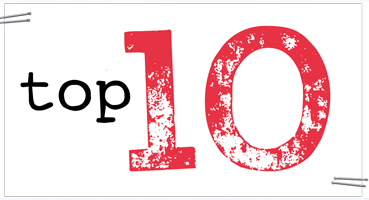 I'm still working to get my top 10 from 2010 out.  In this entry I want to share with you the top ten blogs that I enjoyed reading this past year.  I didn't get to read as many blogs as in past years, but I did get to read these fairly often.  If you have blog recommendations for me, let me know.  Here is my top ten for 2010:
1. Reclaiming the Mission – David Fitch
Fitch always has thoughtful and intriguing posts that get you to think and act differently.
2. Jesus Creed – Scot McKnight
I'm always amazed at how many helpful posts Scot shares with us. I appreciate his labor of love.
3. Next Reformation – Len Hjalmarson
If you are not a current reader of Len's blog, you should be. Excellent stuff.
4. Pastoralia – Jason Coker
Jason has an honest and insightful blog, where he shares his heart openly with a prophetic edge.
5. Missional Church Network – Brad Brisco
If you want to be informed about the missional church, Brad will help you do that well.
6. Godspace – Christine Sine
Christine has hosted some meaningful series, shared some deep prayers and created some spirit enlightening videos.
7. Field Notes from the Church Planting Frontier – Ben Sternke
Ben is a thoughtful missional church planter with fresh advice from the field.
8. Some Strange Ideas – John Chandler
If you want know what to be reading, John is one of the most in tune people to check out for the latest reads. He's a deep thinking practitioner.
9. Attempting to Behold the Miracle Long Enough Without Falling Asleep – J.R. Briggs
J.R. is a creative thinker, an excellent writer and a passionate practitioner. You will find many treasures at his site.
10. Creation Project – Jonathan Dodson
Jonathan is a thoughtful missional church practitioner who writes about Christ, Church and culture in a helpful way.
That is my top ten for this year. Which blogs made your top ten list?
14 Responses to Top Ten Blogs I Found Most Meaningful in 2010