From Virginia Tech in Blacksburg, VA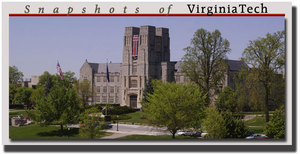 It always brings back a lot of memories for me coming back to Blackburg, VA since this is the first place that I started a church – New Life Campus Fellowship. And while the first three years felt like a living hell, in the following years we experienced the grace of God in abundance and our struggling group of 24 grew to over 1,000.
Last night and today, I have had the privilege of sharing at the e4 project here at Virginia Tech, which is an intense and intentional spiritual formation and leadership development within the local church. They have asked me to share about my favorite topic – Jesus and the Kingdom of God. My talks will probably be available for download sometime later this week at the download section of the e4 site.
I have also had the chance to stay with my younger brother Joe and his wife and family. It has been such a joy to spend time with them. I have been overwhelmed with their kindness. It was also great to connect with many of those who are on staff with NLCF.
Well, I have to prepare for a number of talks today, so I must go. Until then, much peace and love.