Pastor
[Soul Healer]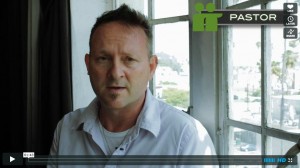 The primary concern of soul healers is helping people to pursue wholeness and holiness.  They do this by cultivating a healing environment where people feel safe to be real and move from their false selves toward authentic community. They create a sense of family and belonging, helping the congregation to love one another, encourage one another, exhort one another, get along with each other, comfort one another as well as play with one another.  They help the community cultivate a life-giving spirituality and embody reconciliation.
MISSION
What is their primary mission?

Pastors help the congregation pursue wholeness and holiness within community through cultivating a life-giving spirituality and helping them embody reconciliation.

HEART
How do they reflect the heart of God?

They have a deep desire for people to experience the life-giving fellowship of authentic community as modeled by our triune God.
FOCUS
What are the sorts of issues that deeply concern them?

Identity in Christ, conflict resolution, self awareness, emotional healthy living, healing of past wounds, living in brokenness and vulnerability, receiving the gift of limits, embracing grieving and loss, loving well, spiritual friendships, spiritual direction, family life, peacemaking, soul mapping, counseling, coaching, living confessional lives sharing our victories and failures, and helping the congregation join in the table fellowship of the Trinity.
MINISTRY
What are the kinds of ministry they are involved with?

Soul Healers cultivate a life-giving spirituality within community so that the congregation can sustain herself in mission. They name areas of congregational need and help the congregation receive the gift of limits. They develop external and internal resources for wholeness and spiritual health, as well as help to create healthy structures and communication in the life of congregation. They train apprentices and build a team of people who help them with these ministries.
WEAKNESS
What is their primary blind spot?

Pastors could value the individual over mission, pitting the two against each other in such a way to create a false dichotomy between community building and mission.
EFFECT
What is their effect within the body?

Pastors cultivate a healing environment in which people learn to enter into a life-giving spirituality within God's new family, understanding their new identity in Christ.
SCRIPTURE
What are some passages that talk about pastors/shepherds?
Jesus (John 10), Peter (John 21:15-19), Pastors (Eph. 4:11).
EXAMPLE
Who are some contemporary examples?
Eugene Peterson, Larry Crab, Henri Nouwen.