Coaching and Mentoring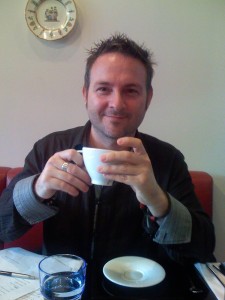 Life is a journey, but it can become a pilgrimage when we live our life with our eyes wide open.  To live with our eyes wide open is to be alert to the work of the Divine in and around our lives.  It is to learn to listen to our lives, the community around us, and the Spirit.  It is taking the time to stop, to pause, and to reflect, in order to grow in our knowledge of the Holy One as well as ourselves.  Life moves from just a journey to a pligrimage when we become detectives searching for clues that give meaning to our lives.
My approach to mentoring and coaching takes into account the lessons and insights that I have gained through my own pilgrimage.  It is a holistic approach that will enable you to reach your sacred potential.  Please connect with me by phone or email if you are seeking a coach or mentor for your life at this time.  We can set up a phone appointment and assess if it would be a good match.
Because my approach to coaching and mentoring is more personal, prepared and involved as opposed to a cold detached professionalism, the first sessions of our coaching and mentoring time we will focus on discerning how God has made you, as well as understanding your past and present, in order to move into the future in a way that is congruent to your sacred potential.