Remembering Dallas Willard – A Man Who Invited Others to Live in the Reality of God's Kingdom
Dallas Willard was an unassuming kind of man, who used the incredible influence God gave him, to help others live the God-soaked-life in the present, as he himself did.  In a time when so many people seek notoriety, he never did.  In a day filled with self promotion, he sought to work quietly, thoughtfully, and humbly.
Not too long after moving to Los Angeles, I had the honor of meeting Dallas. He was kind enough to do a week long intensive at the fountain room, where our new church was forming, on the Divine Conspiracy.  (The time was hosted and filmed by teleios, and all 19 hrs are available for a mere $4.99 through the e4 app on itunes.) That started my journey with Dallas.
Through the years I was able to get to know Dallas in a variety of circumstances.  He was a man of wisdom who helped me and others live into the concrete reality of God's kingdom.  He always taught a robust gospel, an approach to living into the good news that Jesus taught, lived and preached about.  He helped me to see that Jesus is, was and will be the best teacher in life, who taught us what it means to live the "good life" that God created us to live right now! I remember being with him at a table with other pastors and he said one of the most important questions we can ask as pastors is – Is the gospel we are preaching leading people to live the God-kind-of-life now?  Great question.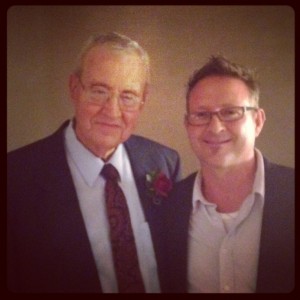 In all of his books, Dallas consistently and persistently taught us the importance of apprenticing Jesus, of being his disciple, and that the goal of Christian community is making mature disciples of Christ, that we might live as He lived.
Not too long ago, I did a blog series on discipleship, what it means to follow Jesus in today's world, reflections on The Great Omission: Reclaiming Jesus's Essential Teachings on discipleship.  In this series, I share a brief summary of each of the chapters of Dallas's book, with my personal reflections on each chapter.  Some of the topics include Why Bother with Discipleship? Who is Your Teacher?  Looking Like Jesus.  The Key to the Keys of the Kingdom. Spiritual Formation in Christ, Personal Soul Care, Christ-Centered Piety, The Interior Castle, When God Moves In, and other important topics.  If you click on the series and read a few entries, you will see the profoundness of this man.
Whether I was with Dallas one-on-one or in a public setting, he had an aura about him that just invited you to follow Christ more closely.  We had Dallas speak at an Ecclesia National Gathering in which I was helping to MC.  I was to lead a Q & A after his talk and I felt prompted by God to say something about Dallas that felt awkward to say.  I asked the Lord if he was sure about me saying this and sensed he confirmed it in my spirit.  So here is what happened.
I got up after Dallas had spoken and said, "You know Dallas, you aren't a very good speaker.  You kind of communicate in a monotone voice in an unimpressive way."  At this point, you could tell that everybody in the room was a bit uncomfortable, including myself, with the exception of Dallas.  He was nodding his head in agreement.  But then I said, "But Dallas, as I was looking out at all the people as you were speaking, and everybody was on the edge of their chair listening to every word that came out of you mouth."  I was reminded of  Paul who said he was an unimpressive speaker, but how the power of God was upon him when he spoke.
Dallas was amazing in that, while he could have used any speaking tools to increase his communication skills, he purposely chose not to, in order that God's word would work powerfully among us.  And that is usually what happened.
When we spent time with Dallas, we heard the voice of God, without all of the exterior packaging that most of us use.  He demonstrated to me time and again what it meant when Paul said, "My message and my preaching were not with wise and persuasive words, but with a demonstration of the Spirit's power, so that your faith might not rest on human wisdom, but on God's power (I Cor. 2:4-5).
Dallas had been sick for some time. He was unable to come and share at the Missio Alliance because of his health.  Earlier this week, I found out that his cancer had progressed, that he was on an IV, but was struggling to live, so he could finish a couple of books which were in progress.  This morning I found out that he passed on to be with the Lord yesterday.  When I was praying for him earlier in the week, I felt that the Lord told me he was likely to pass on, but I continued to pray in hope that things would change, because the world would benefit greatly if he could live on a bit longer.  But the Lord took him.
I was speaking to a bunch of pastors and church leaders in the Newport News area today, but before I could speak, I had to shed tears for a man who has mentored me from close up and far away.  I feel a huge sense of loss. I had wished for an opportunity to see Dallas again.  I wanted him to be able finish the last books he was writing.  I mourn with his family and friends.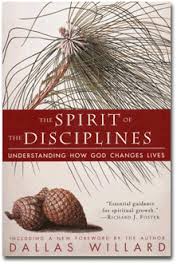 But there is peace knowing that Dallas is now living in the presence of the One whom he loved dearly.  I am grateful that he took the time to write down so many things that God taught him.  For whether or not you knew Dallas, you can still be mentored by his writing.  Take a minute to go to his amazon page and buy a book or two and you will see what I mean.
I miss you Dallas. Thanks for following Christ like you did.  Thanks for sharing a robust gospel with us, and teaching us to follow him better and live in the reality of His kingdom. Thanks for leaving behind an amazing legacy of people, communities and writings for us to continue to benefit from.  You will be missed dearly by so many of us!
Here are a couple of other people's posts on how Dallas shaped their lives and ministry:
How Dallas Willard Befriended a Rookie Pastor: He taught me to live into the rhythms of the Spirit – Richard Foster
Dallas Willard, a Man from Another "Time Zone" – John Ortberg (Christianity Today)
Westmont Mourns the Death of Dallas Willard – The Santa Barbara Independent
What I Learned from Dallas Willard – JP Moreland
'Divine Conspirator' Dallas Willard Dies at 77 – Christine A Scheller (Christianity Today)
How Dallas Willard Changed American Christianity – Matthew Lee Anderson (Relevant Magazine)
Acclaimed Writer and Respected Teacher Dallas Willard Dies – (Intervarsity Press)
Dallas Willard (1935-2013): A Readers Appreciation – Wesley Hill (First Things)
A Talbot Tribute to Dallas Willard – Joe Hellerman (Talbot School of Theology)
The Love of Dallas Willard – Elane O'Rourke (In the Dust)
Farewell Dallas Willard – Tony Jones
A Tribute to Dallas Willard: "God doesn't mumble" – Christopher B. James (Jesus Dust)
5 Responses to Remembering Dallas Willard – A Man Who Invited Others to Live in the Reality of God's Kingdom
Pingback: – Monday Musings: May 13, 2013