The Cost of Community – Making Discipleship Like Jesus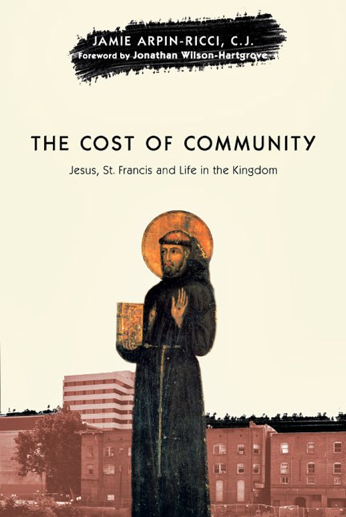 There are some books worth mentioning on a regular basis.  Jamie Arpin-Ricci's The Cost of Community is one of those books.  The reason it is an important read today is in the midst of a lot of books being published on discipleship, it stands apart.  Jamie takes a communal look at discipleship, and not only does he give us a clear picture of what it means to be like Jesus, but he gives us real life examples on how to get there.  You will be inspired!
Here is what my friend Chris Lenshyn in his review of The Cost of Community writes:
"The sheer brilliance of 'Cost of Community' is found in the beautiful interplay between the classic yet stunningly cutting edge theology of St. Francis of Assisi, the epic sermon given by Jesus in the `Sermon on the Mount,' and the nitty gritty practice of both those influences in his little urban community called Little Flowers. Jamie Arpin Ricci's writing talent is obvious. His words flow elegantly as he digs deep into the Sermon on the Mount, and the life and the theology of St. Francis and finds what the consequence of doing life together as people molded and shaped in the spirit of Jesus looks like. The interpretive jump between the Sermon on the Mount, St. Francis of Assisi, to the urban Little Flowers community is what struck me the most. As I read it, I kept thinking that this is what the results would be if the Sermon on the Mount and the theology of St. Francis of Assisi would collide and land in our current context. We need more interpretive practitioners such as Arpin-Ricci as we explore the still cutting edge theology of centuries ago in our current post modern what-cha-ma-call-it world. It's urban, it's Franciscan, it's Anabaptist, it's loaded with what it means to read the sacred text, engage a classic theology and ultimately put it into practice. The `Cost of Community' will scream at you, and inspire you, to go and do likewise. Read this book."
I had the privilege of writing "a blurb" for the book.  Here is what I wrote:
"If you want to go beyond theological speculation to living out the Sermon on the Mount then you need to get this book. Read it. Live it. Jamie Aprin-Ricci weaves together the life of St. Francis, the Little Flowers Community and his own life to help us honestly wrestle through what it means to follow Jesus in our world today. His vulnerability is refreshing. If you read this book carefully, and reflect on how Jamie and his faith community are following Jesus, you will soon realize that while the cost of discipleship is great, the cost of non-discipleship is even greater."
Finally, check out this recently posted video about the book.

5 Responses to The Cost of Community – Making Discipleship Like Jesus